Facile

.Education
Your bespoke school network
Save your school staff's time to focus on student academic success and take back control of your personal data !
An ethical platform for schools
Keep control of personal data
With our innovative operating model you hold the keys and full ownership of your personal data
The open source model guarantees transparency by offering everyone access to the source code
Facile.Education adheres to WAI standards to progress toward a digital environment that is fair and inclusive
Our partner SCRT Orange Cyberdéfense carries out vulnerability tests, thereby reducing the risks of intrusions and cyberattacks
School's digital services that saves you time !
Facile.Education centralizes access to all school's services and resources in a single platform with a unique access code
Compose together a solution perfectly adapted to your educational community needs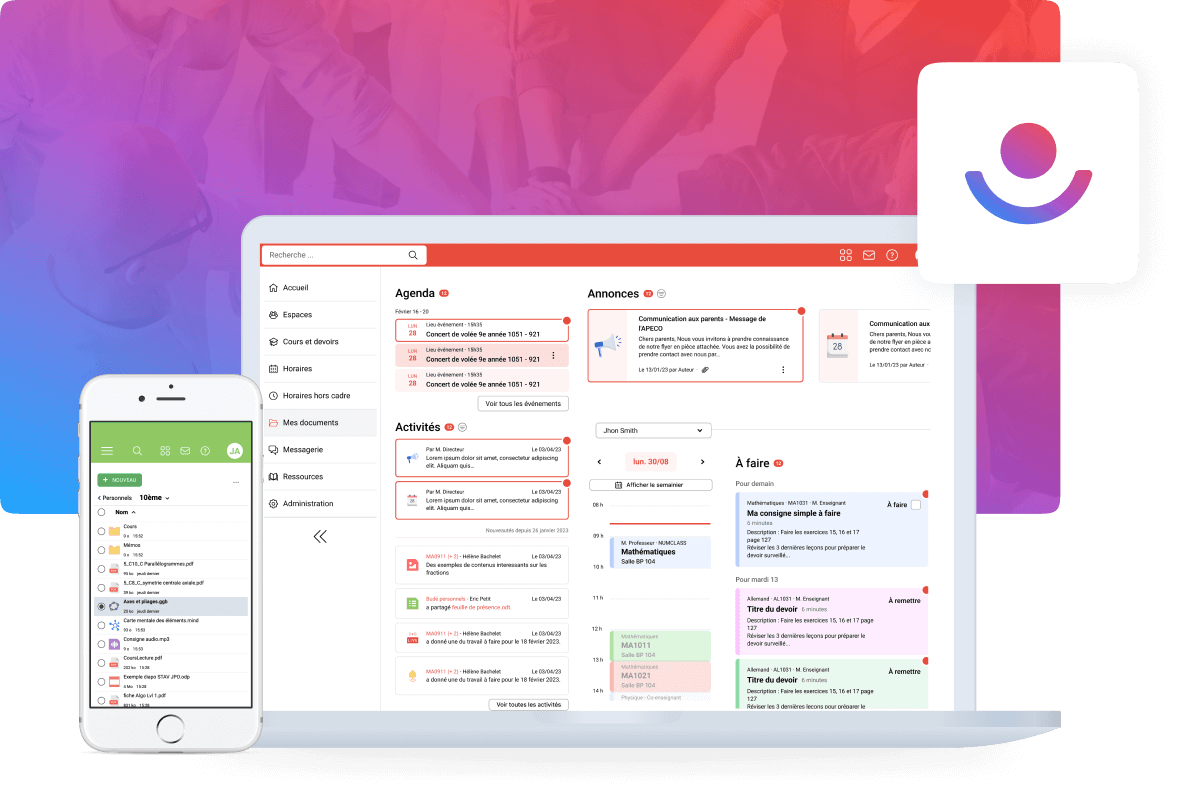 Facile.Education offers efficient services that facilitate:
Educational content
creation
Educational content
creation
A bespoke package of educational services
Choose from a catalog of services in terms of communication, collaboration, teaching, management
Seek a demonstration
We'll show you how to unite your educational community
Because we prioritize the efficiency of your tools and the protection of your personal data
With over 40 years' experience in educational software innovation and design, our team is fully dedicated to ensuring the security of user data. Our commitment extends to the satisfaction of the educational community at all levels of the organization, with a particular emphasis on collaboration, time optimization and efficiency.
Let's talk about your project !